Our houses and rooms are simple. Suitable for collectives, young and old groups and families. In a peaceful location about 150 metres from the river, you will enjoy views of the Kolpa River. There is a basketball court, a large garden fireplace, hand football, darts and a bar.
Glamping cabins overlooking the Kolpa River. Small house equipped with a 140×200 cm mattress, electricity, fridge and a balcony with a view of the Kolpa River. The glamping house is suitable for those who like to be in contact with nature, young families or a group of colleagues. The house can accommodate up to 4 people.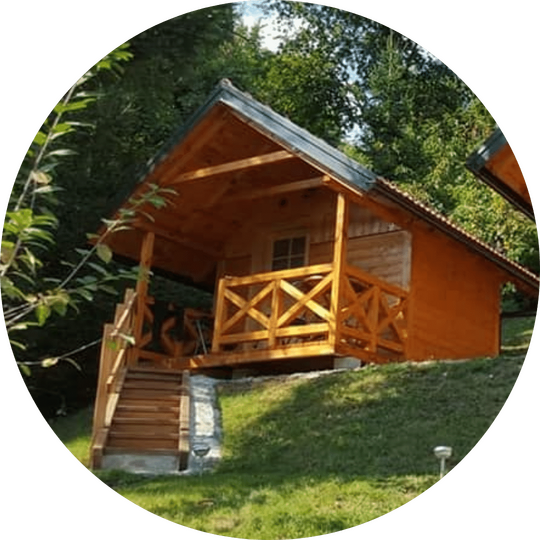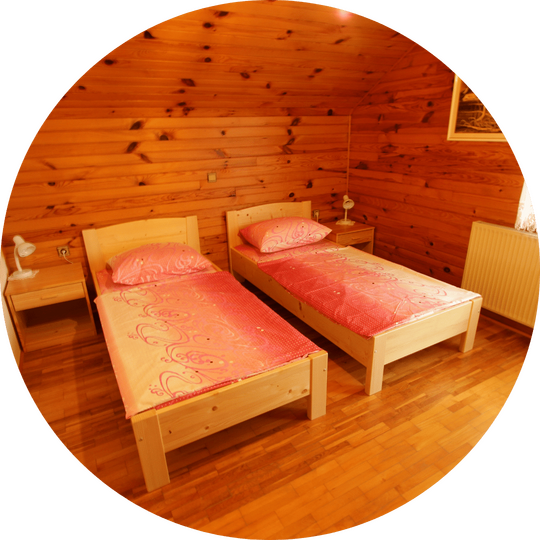 enjoy a relaxing stay in our rooms


The rooms are named after the chess pieces, namely the LAMB (6 persons), the HUNTER (4 persons), the FORTRESS (2 persons), the LADIES (4 persons) and the KING'S (4 persons).
Rooms are suitable for booking for several families or groups of colleagues.