ARE YOU AN ADVENTURER OR AN ADVENTURER?

Try how to get around in nature with only the bare essentials (tent, some food, a boat, maybe a fishing rod…).
Do you like camping and would you like to forget the hustle and bustle of the city for a while and completely surrender to the unspoilt nature of the Kolpe Valley?
A multi-day Robinson Crusoe boat trip on the Kolpa River is an adventure you will hardly forget.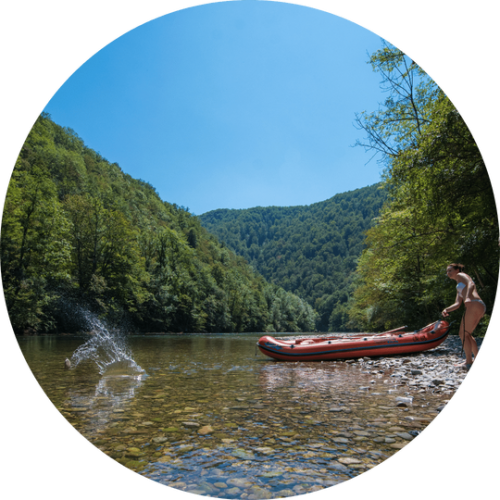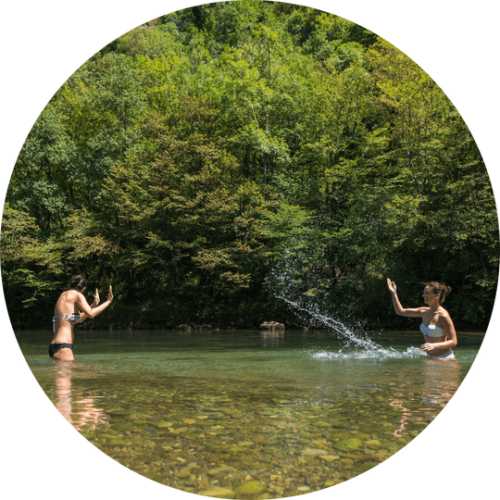 You can park your car at our place You pack your essentials (food, drinks, swimwear, sun cream, tent, sleeping bag, tracksuit for the evening…) in the barrels we provide, then we take you upstream, or you can start your adventure with us and head downstream.
We can also advise you on suitable places for camping. We suggest the appropriate length of the descent depending on your paddling preferences. The length of the descent is also determined by the number of days you want to spend on the water.
So the adventure can begin. We paddle, swim, sunbathe, discover the Kolpa River and its hidden corners. Set up your tent in a suitable place and continue your journey along the Kolpa River the next day. And so on until you reach your destination.
TAKE TIME TO ENJOY THE BEAUTY OF NATURE ​
For multi-day boating in the Robinson Crusoe, we suggest at least three days or more.
Let the adventure begin…
If you would like to take a fishing rod with you, you can buy a fishing licence from us and we will explain all the rules, which are also written on the fishing licence itself.
And let's not forget the most important thing: Let's not destroy flora and fauna and let's clean up all the waste.