history of the poljanska valley along the kolpa river


The Poljanska Valley along the Kolpa River is a small and quiet place, where many things are as they once were. It is where unspoilt nature and hospitable people invite us. It's a perfect place for those looking for something new on their trips and excursions. It is especially popular with Kolpa lovers, whether boating, swimming, camping, fishing or whatever, and with hunters, as the forests are full of game. Today, the largest town in the Poljanska Valley is Stari trg on the Kolpa River. Its name dates back to the time of the Turkish invasions, when it was elevated to the status of a market square. It was an important strategic and commercial centre. The name of the place is mentioned as Stari trg since 1576. The importance of the place and its surroundings is evidenced by the fact that the Poljane parish became independent from the Black Forest parish already before 1248. The present parish church of St. Joseph was built in 1740. In Predgrad, its branch church is St. Fabian and Sebastian. The Starotrško Primary School is one of the oldest in Slovenia. It started operating in 1820 in private houses. The ground-floor school building was built in 1844, given an upper floor in 1889, and rebuilt and extended again in 1988.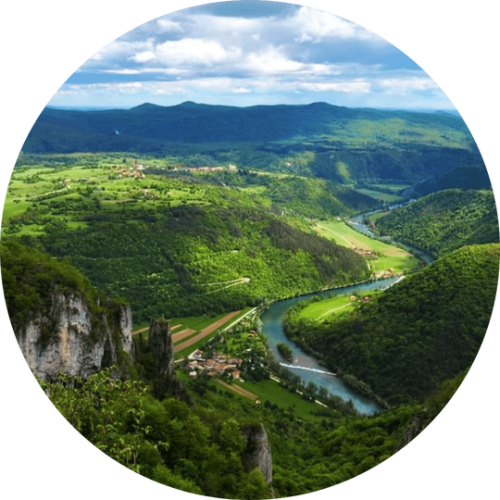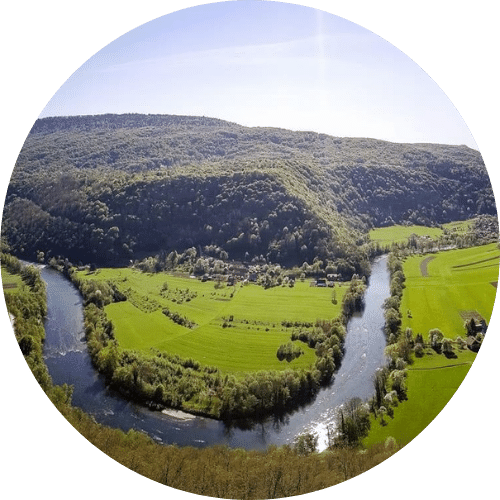 The poor prospects for farming and earning money in general, especially after the Second World War, led to a decline in the number of farmers. World War II, the population was rapidly declining. That is why the Unior plant in Zrece and the Komet plant in Metlika brought more hope. There is a folklore group in Stary trg, and a tambura group in nearby Sodevci ob Kolpa, which is one of the few original tambura groups in Slovenia. Predgrad is another larger town in the Poljanska Valley. It is first mentioned in 1576 as "Vor dem Haus" (in front of the castle). Predgrad was once a settlement in front of Poljane Castle, which was the seat of the Poljane manor. Poljane Castle was first mentioned in 1325. According to some, Predgrad was inhabited in prehistoric times, although there is no factual evidence to support this claim at this time. The presence of the Luba in the pre-Grad area in the Late Bronze Age is evidenced by the treasure find at Debele vrh. Only faint ruins of the former castle remain. Predgrad also has its own folklore and tambura group.
Excursions in the surrounding area
Despite the fact that the Poljanska Valley is administratively divided between the municipalities of Črnomelj and Kočevje, the inhabitants feel that they belong to the Poljanska Valley.
In the immediate vicinity of the Old Market Square, there are well-known natural, ethnological and cultural monuments, which are also excursion points:
old blacksmith's shop in Bilpa, powered by water
the mill in Brego, which is still working
Karst cave in Bilpa
Kobiljača Cave in Breg, the longest karst cave in Bela Krajina
Kozice nad Dol lookout point, where the southernmost colony of chamois in Slovenia is located
Radenska and Sodevska Stena along the Kolpa
Pilgrimage Church of St Mary in Zagozdac
Calvary Church with the Stations of the Cross
Parish Church in Stari trg
one of the few remaining standing stones of shame in Predhrad
many marked walking routes