fishing on the river Kolpa

The Kolpa River is one of Europe's cleanest rivers. With its unspoilt nature and wild fish, it is one of the most attractive rivers in Slovenia for salmonids. The river is known for its clear and clean water, which provides a healthy habitat for many species of fish, such as trout, grayling and spearfish.
Fishing on the River Kolpa can be a great way to connect with nature and relax from the stresses of everyday life.
Sulca, whose season starts on 1.10. and runs until 14.2. can be fished using spinning or the increasingly popular fly-fishing technique.
Type of fishing: fly fishing, spin fishing (only 1.10.-14.2.), bottom fishing and white-water fishing.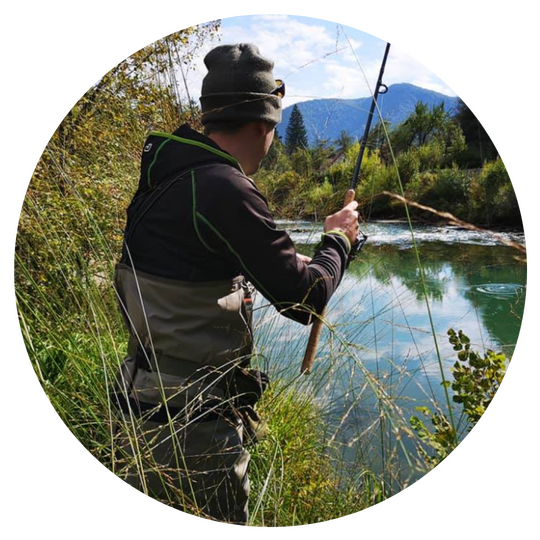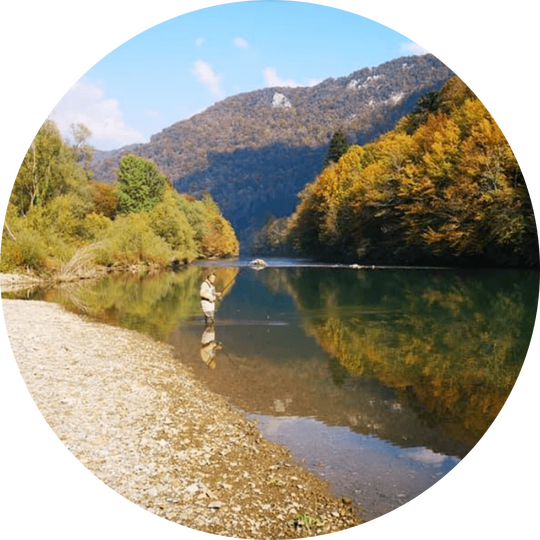 KAPS GUIDING - WATERFISHING
For those of you who don't have enough experience or would like to improve your knowledge of spearfishing or fly-fishing, you can hire one of our experienced guides and, with a bit of luck, you could catch the fish of your dreams.
To fish, you need a licence, which you can buy from us.
In addition to the Kolpa River, there are also some excellent lakes for catching carp and predators such as pike, catfish and skimmers. We can rent you our boat on Lake Rudnik in Kočevje to hunt predators.
Guided fishing is also available on other Slovenian rivers and lakes.
Types of fishing: bottom fishing, fly fishing, spin fishing (only 1.10.-14.2.), white fishing
The Kolpa River in our area is managed by the Kočevje Fishing Family and the Črnomelj Fishing Family. Fishing licences for both families can be purchased from us.
RUDNIŠKO LAKE (30 min from us)
It is one of the top places to catch carp and pikeperch in Slovenia. For a better pike fishing experience, you can rent our boat.